The word "prayer plant" refers to a wide range of tropical plants, though it is most commonly used by the Maranta family. Prayer plants occur in various colors and leaf forms, making them well known as decorative houseplants all around the world. The problem is that they're not the easiest plants to care for, as they require a lot of attention. 
Because of its stunning decorative leaves, the prayer plant is among the most easily identified tropicals. Deep green velvety leaves with yellow splotches down the midrib and arching red veins running to the leaf margins distinguish the popular tricolor variety.
The prayer plant is a slow-growing indoor plant that can grow up to a foot tall. They're pretty common as indoor plants, and they can be planted and cared for at any time of year, but they're not always simple to keep growing over time. Prayer Plants have a distinctive leaf pattern with feathery, artistic veins.
Prayer plant characteristics

Prayer plants (Maranta leuconeura) are perennials native to Brazil's tropical rainforest. The "behavior" of the praying plant gives it its name. Its leaves are flat in the daytime, but they lift and fold inward at night, resembling praying hands. It's a slow grower, so you don't have to worry about it getting out of control no matter where you have it.
A prayer plant can reach a height of 6 to 12 inches and has 5-inch leaves when fully mature. The appearance of the leaves varies according to the type, but they usually have striking patterns in red, maroon, and green. During the growing season in its natural habitat, the prayer plant develops little white flowers, but this is an uncommon occurrence in indoor plants.
Red prayer plant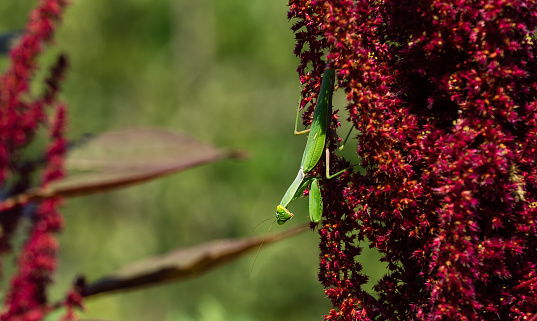 The most common type of this tri-colored prayer plant, also known as the herringbone plant, has bright red veins.
The Red prayer plant is characterized by soft, dark green leaves with feathery, artistic light green and red veins centers. This plant is ideal for adding color to window sills, mantles, and shelves because of its bold and striking foliage and slow growth.
The Red Prayer Plant is a simple plant to grow—just put it in a sunny location, keep the soil moist, and water the leaves once a week, and it will thrive.
The name "Red Prayer" comes from how the leaves fold in the evening, which looks like hands folded in prayer.
The Prayer Plant is a houseplant native to the Brazilian rainforests, and while it can tolerate low light, it likes bright indirect light and high humidity.
Plant selection
Let's begin by selecting a healthy specimen of maranta, calathea, stromanthe, or ctenanthe before you even get it home.
Here are a few things to keep an eye out for:
Look for evidence of pests on the plant, paying special attention to the stems and bases of stems and the leaves' inner layers.
Before bringing it home, check the size available of your chosen type and ensure you'll have enough area for it.
Look for brown or yellow leaves, as well as leaves that appear wilted or dry.
If you reside in a cold climate, make sure you get a heat pack with your houseplants when you buy them online, so they don't get chilled.
Propagation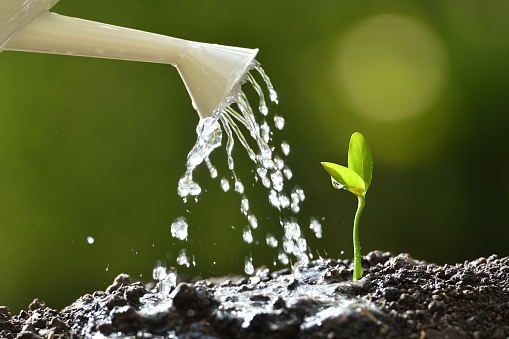 Before starting a prayer plant propagation project (say that three times fast), keep in mind that some hybrid types are patent protected, making it illegal to propagate them in any way. To put this another way, only propagate unpatented types or species of plants.
Depending on the sort of prayer plant you're working with, you may have a few different choices for reproducing these houseplants once you've confirmed that your chosen cultivar isn't protected by patent law.
Prayer plant propagation is a surprisingly simple technique to expand your collection and utilize larger mother plants. Dividing the plant during repotting is the most popular (and easiest) approach to propagate prayer-plants. Here's how to do it:
Divide your prayer plant into several smaller plants before repotting it by gently tossing the soil from the roots and pulling them apart.
Ascertain that each new plant has a healthy root system and many stems.
These new smaller plants should be potted separately in a shallow container.
During the first few weeks, keep new divisions warm and moist until new growth begins.
Prayer plants can also be propagated from stem cuttings. First, remove a stem from the main plant with a sharp knife or secateurs, ensuring it contains a leaf node. Allow the incision to dry for a few hours before placing the cutting in a small pot of compost or water to establish roots, which can take weeks.
How to care for your prayer plant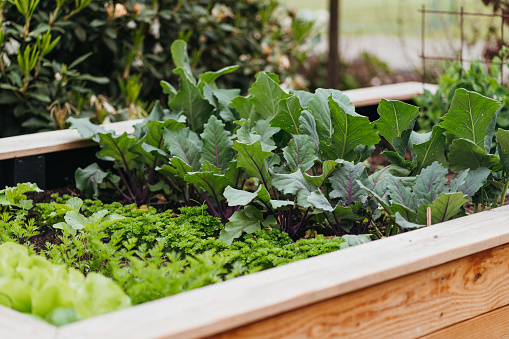 Prayer plants are low-growing, spreading plants that thrive in greenhouse-like circumstances with plenty of fertilizer and warm, moist, soft airflow. Plants that are kept too dry or too cool are more prone to lose their leaves or become infected with fungal infections, leading to root rot or collapse. Plants over-sunned can also become dried out and acquire brown spots on their leaves.
To care for a Prayer Plant, follow the steps below. In addition, this article will explain how to water a Prayer Plant, it's light, temperature, and humidity requirements, as well as any other care it may require.
Temperature and humidity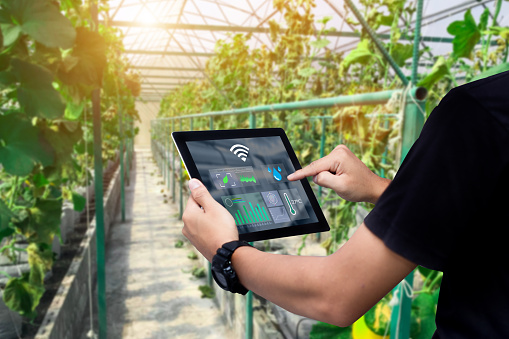 Temperatures ranging between 60 and 80 degrees Fahrenheit are ideal for prayer-plants. Lower temperatures for an extended period might harm the leaves, causing them to fall off the plant. Prayer plants, on the other hand, prefer a humid environment. Keep a small humidifier nearby, or put the plant on a humidity tray packed with water and small stones to boost the moisture available to your plant. You can also regularly sprinkle the foliage with slightly warm or room temperature water.
Avoid putting your prayer-plants in places where it becomes too hot. For example, if you place your houseplants too close to a south-facing window, they may overheat and scorch their leaves.
Avoid placing them near radiators or fires, where temperatures are likely to be excessively high.
Light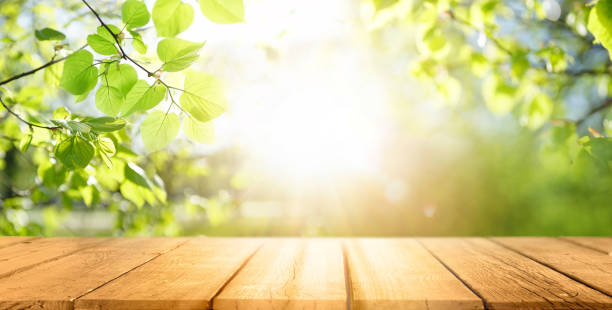 These plants thrive well in indirect light on the rainforest floor. In our homes, this is indirect light that is medium to bright.
They can tolerate low light situations, but if they don't get enough light, their leaves will lack the striking variegation that some cultivars are noted for.
Too much direct sunshine, on the other hand, might result in faded colors and burned foliage.
Placing prayer-plants on windowsills, in general, will produce either too much sunlight, too much heat, or too much coolness as the night approaches.
Your prayer-plant should be hung or placed near a window that receives indirect sunlight. Set your plant out of direct sunlight to avoid scorching the leaves, which can develop scars or spots and diminish in color intensity. Prayer plants are often light-tolerant. Therefore, provide bright light to the plants in the winter when they go dormant (and occasionally entirely dieback).
Water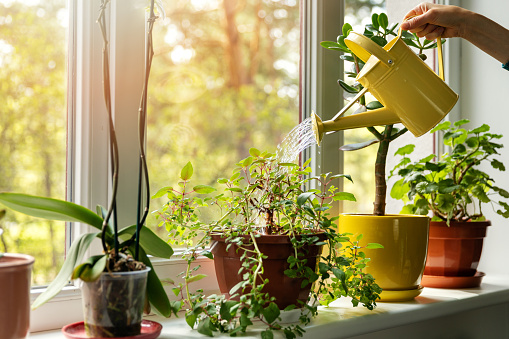 Watering is perhaps where you'll have to be the most careful. These aren't the kind of houseplants you can put in a corner, forget about, and expect everything to be normal when you remember them a month later.
They prefer to grow in wet soil in their natural habitat, and they would prefer to do so in our homes as well. They'll also let you know if they're not satisfied with your watering schedule. When irrigation is minimal or inconsistent, they are prone to brown leaf tips.
When watering, don't water from above; instead, pour water directly into the soil.
Another key watering advice is to avoid using ice-cold water instead of lukewarm water or room temperature to hydrate your plant babies.
After watering their nursery pots, make sure you remove any saucers or ornamental pot covers and let the water run out of the drainage holes. Allowing them to sit in a bowl of water for an extended period can lead their soil to become soggy.
Use distilled, filtered, or rainwater to give your prayer plants the mild hydration they require, as city water can contain toxins, and well-water is generally mineral-rich.
Brown edges on the leaves are signs that you aren't watering enough, and mature leaves may curl up at the leaf edges – this isn't the same as fresh leaves twirling.
Fertilizer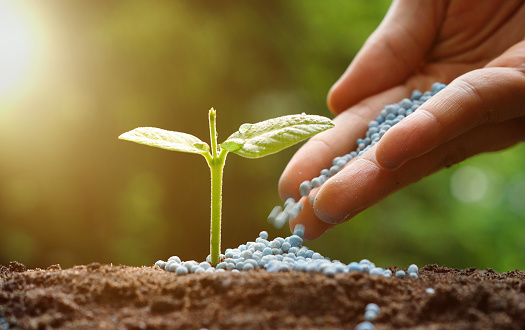 Apply fertilizer to your prayer plant with a water-soluble fertilizer diluted to half-strength every two weeks from early spring through fall (dropping to once a month in winter). Your plant will grow slowly or not if you use insufficient fertilizer. Too much fertilizer, on the other hand, can burn the plant's roots, causing the leaves to become brown and the plant to die.
Pruning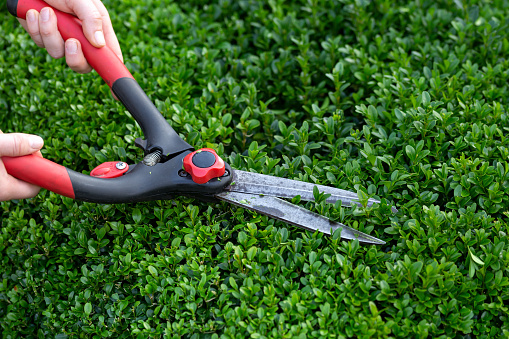 Even with the utmost care, prayer plants' tips and leaf margins often turn brown, and older leaves fade and die. Any unattractive leaves can be clipped or removed, but they will not return to their original bright green color. So instead, trim brown or yellow foliage with a pair of clean disinfected scissors or pruners.
If you're working with a diseased plant, go one step further and clean the scissors between cuts with rubbing alcohol or hydrogen peroxide. Even if your plants appear to be healthy, sterilizing your pruners or scissors between plants is a good idea to prevent the transmission of dangerous diseases. Cut all the way back to the stem's base when removing a whole leaf. If a leaf has only a brown tip, you can clip it off rather than remove the complete leaf.
Repotting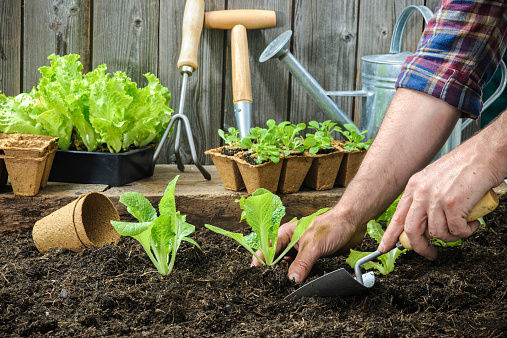 Repotting your prayer plant over time is another kind of long-term care you'll have to supply.
Because excellent watering methods go hand in hand with repotting, Here are ways to go about it so you don't accidentally kill your prayer-plants.
When Should You Repot?
Early spring is usually the optimum time to repot your prayer plant.
If you detect roots sprouting from the soil surface or roots growing out of drainage holes, the plant is pot bound, and it's a good idea to repot. Also, if your prayer plant dries out too rapidly between waterings — for example, if you find yourself watering it two or three times a week – it should be repotted.
Pot types
When repotting prayer plants, increase pot size. If you grow your houseplant to a much bigger size, the surplus soil may become excessively wet, resulting in root rot.
After you've decided on the size of your pot, ensure sure it has enough drainage holes in the bottom.
While some gardeners may get away with filling a pot without any drainage holes with rocks or gravel in the bottom, this is not a reliable method for providing the drainage that most houseplants require.
Mold and bacteria can grow on the wet gravel at the bottom of these pots, making a healthy plant sick.
So start with a plain pot with drainage holes, then place it inside a more decorative cachepot if you want to display anything more attractive.
Depending on your climate, you may wish to use a different type of pot. For example, live in a humid environment or water your flowering plants frequently. A terra-cotta pot may be the ideal option because it allows water to escape quickly through the container. On the other hand, plastic is a better alternative if you live in an arid area like I do because it prevents the potting media from drying up as rapidly.
After choosing a pot, you'll need to choose a growing medium.
Choosing a Planting Medium
While many sources recommend planting these in standard houseplant potting soil, this is not the best option. Here is the reason;
Perlite, a common element in potting soil, should not be used for prayer-plants, according to Gary W. Moorman, Professor of Plant Pathology at Penn State University. This includes fluoride, which can cause dark, burned leaf tips in certain houseplants.
In addition to avoiding perlite, get a potting medium that retains water effectively and drains quickly. A slightly acidic pH is also recommended. They'll thrive in commercial potting soil, but you can prepare your own by combining two parts sphagnum peat moss, one part loamy soil, and one part coarse sand.
Transferring to a New Container
You're almost ready to start your repotting project when your prayer plant is ready to be repotted, and you have your new container and the proper type of soil.
But first, here's something else:
If you're going to reuse a nursery pot, make sure it's clean and sterilized before using it again. Bacteria and fungi can thrive in old pots. Previously used pots can be sterilized by cleaning them with hydrogen peroxide.
Now that you're set fill the new container's base with potting medium. Then take your prayer plant out of its old pot with care.
If the plant is getting rootbound, you may need to exert a little more effort by tipping the container sideways and gently squeezing it out.
Carefully loosen the edges of the former potting soil and the plant's roots so that they can move more easily into the new soil.
Place your plant in its new container and make sure the soil surface is flat. Next, control the amount of new potting soil under the plant and adjust it as needed to leave about a half-inch of headspace above the rim.
Fill the pot with a fresh potting medium, enough to completely enclose the old potting soil but not too firmly.
To avoid rotting stems, make sure the pot is never sitting in standing water, and don't bury the top of the plant with the new potting material.
Pests and Diseases control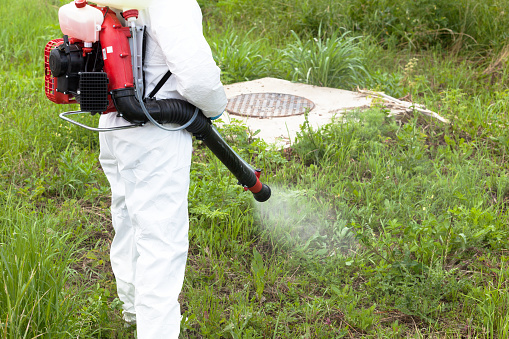 Pests and diseases aren't a problem for these houseplants. Instead, the greatest danger to their health is most likely due to owner error, such as supplying too much or too little water or too much or too little sunlight.
Like many other houseplants, prayer-plants are susceptible to common pests like mealybugs and spider mites. Mealybugs cause the plant's leaves to curl, and their powdery white appearance makes them easy to spot. Wipe mealybugs off the plant's leaves with a cotton ball coated in rubbing alcohol. You can treat your plant with a natural pesticide like neem oil if you observe traces of infestation, such as browning the foliage or white powdery residue on the leaves.
Problem-solving while growing maranta
Underwatering is indicated by leaves curling inwards, which will uncurl once the plant has been watered. After that, make sure the surplus water drains.
Overwatering can also result in yellowing or wilting of the foliage. The roots of the maranta plant decay when they sit in wet compost (you may notice that the base of the plant is blackened). Before watering again, allow the compost to dry up and drain any excess water.
Too much sun may be the reason for brown patches. Remove your plant from the direct sun.
If the plant's leaves have faded, it's getting too much light; transfer it to a shadier location
.Leaf spot is a disease that causes brown spots on the leaves. Avoid splashing them when watering the leaves, and don't use tap water. Using distilled water to avoid hard water stains on the plant's attractive leaves.
Dry air can develop brown borders on the leaves or brown tips, so water the plant or set it on a tray of damp pebbles to provide humidity around it. You could have overfed your plant or given it harsh water to drink.
Red spider mites can affect marantas. The plant's leaves and stems will be covered in fine webbing, and the leaf's upper surface will become mottled. Mites and eggs can be found on the underparts of the leaves if you examine them closely with a magnifying glass. Improved air circulation increases humidity levels. Sprays containing plant oils or fatty acids can also be used.
Best uses
Marantaceae family members make very good houseplants. Plants that spread can be planted in hanging baskets or draped over decorative stands.
Those with a more upright growth habit can be planted in ornamental pots and set on an entrance table, mantlepiece, or an empty area to brighten it up.
Interiorscapes, which are big, vegetative features in indoor settings such as malls or office buildings, are also good choices. Another exciting aspect of these tropical species is that they are non-toxic, making them suitable for use in households with children or pets.
They may also improve air quality by lowering CO2 levels when grown indoors, even when cultivated under low light circumstances. Many species, like marantas and ctenanthes, make excellent ground covers with their spreading forms. Stromanthe thalia 'Tricolor,' for example, has a more upright growth habit and can be used as a focal point or to reflect other colors in a tropical setting.
Conclusion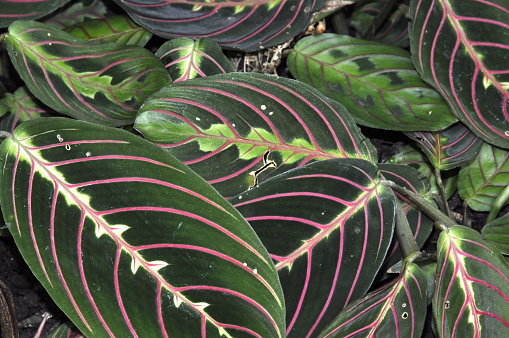 Although prayer-plants are not the easiest houseplants to care for, they are among the most rewarding because of their beautiful leaf patterns and daily rising and lowering of their leaves. Remember to give them indirect light and well-draining soil because they flourish with frequent watering but are sensitive to root rot because of their shallow roots. Keep the plant's soil moist but not waterlogged and add extra humidity to keep them happy.