What is the lion's gate portal, exactly? The Lionsgate Portal aligns with the same day as the Leo New Moon. The Lion's Gate Portal opens up once a year on August 8. The Sun is in its native sign of Leo, the star Sirius also rising in the sky (which becomes evident on or around August 8 each year). The numerical significance of the number 8 is enhanced on August 8th. The 8th of August creates a bright spiritual window of opportunity for all zodiac signs to bring abundance, start fresh, and set intentions and spiritual consciousness.
These aspects combine to create an encouraging atmosphere that makes August 8 an especially fortunate day for manifesting success, creating achievement, and realizing your dreams. Lionsgate involves the Sun in its ruling sign of Leo and the rise of the star Sirius and is about numerology and astrology. Lionsgate involves the Sun in its ruling sign of Leo and the rise of the star Sirius and is about numerology and astrology.
The annual cosmic alignment known as the Lion's Gate happens on August 8. Sirius, the brightest star in our sky, will align perfectly with Orion's Belt and the Pyramids of Giza in ancient Egypt during this time, bringing powerful cosmic and spiritual energy together. Sirius is a star associated with riches, creativity, and dedication.
The energy to manifest, transform and bring harmony to your life increases dramatically when combined with the star Sirius (known as the spiritual Sun) in the Leo season, for whom the portal is called.
The Sun rules Leo's zodiac sign, and the Sun, in turn, governs the heart. As a result, when the Sun in Leo aligns with Sirius, the holy star, it opens the way to profound love and Divine awakening. The Lion's Gate Portal period is an opportunity to leave your comfort zone, recognize your strength and allow it to expand.
Numerology and the Lion's Gate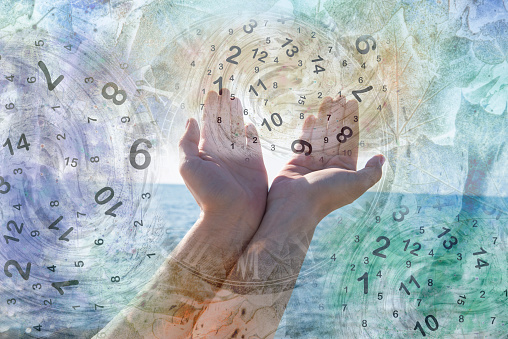 The number 8 is the number of infinity in numerology. It's the energy of self-determination. It backs up efforts and set intentions that manifest in the physical world. Its power comes from its ability to appear on all levels.
When an 8 appears, it assists in the quick manifestation of whatever it is pointed toward—much like a laser. The number eight intensifies whatever it is centered on.
The Lion's Gate and Leo attributes
The Lion's Gate energy is associated with the heart center and represents Leo's courage, strength, and openness qualities. This link is ushering humankind into the next phase of our evolution, where unconditional love is at its peak. The Lion's Gate energy is associated with the heart center and represents Leo's courage, strength, and openness qualities.
This link is ushering humankind into the next phase of our evolution, where unconditional love is at its peak. But, of course, all delivery experience is both painful and exhilarating. This signifies the transition from "now" to "a new now." We're being forced to let rid of anything that isn't contributing to our best and highest progress. We're all at a point where we need to rebuild ourselves, whether it's because of toxic relationships, obsolete thinking styles, or the habit of undervaluing our genuine purpose. Now is the time.
Here are some of the things we can expect from Lionsgate:
Heart healings: The heart chakra is activated by Lion's gate portal. Heart wounds may resurface for healing, whether old or new. We might finally be able to let go of whatever pain or loss that has been weighing on our hearts.
Awakening of the third eye: The Lion's Gate portal also awakens the third eye chakra. We might become more intuitive or discover something new about how our intuition communicates with us. Our instinct is likely to be strong, and the Lion's Gate portal is an excellent place to start if it's something we want to deal with more.
Psychic downloads: because of Sirus' high vibrational energy, we are more prone to accept psychic downloads. These can appear in dreams, visions, spirit guides, angels, or simply hearing things while relaxing. Automatic writing and meditation are fantastic techniques to open to this energy and get advice.
Visitations: The ancients thought Sirius was the abode of heaven, supernatural beings, and other earthly entities. We are more likely to receive messages, signs, dreams, and visits from our departed loved ones, as well as from our spirit guides and guardian angels when the Lion's Gate Portal energy is present. It's also possible that alien encounters will become increasingly common.
Freedom: Sirius' energy of freedom is one of the most powerful vibrations. The theory is that the physical world, an illusion, is illuminated by our spiritual Sun. But, as the fact is, as Sirius rises in the eastern horizon, it brightens our lives, souls, and spiritual bodies and keeps us on the right path. We obtain a feeling of freedom by comprehending this.
Peace: Meditation and spending time in nature can help you tap into this calm energy and use it to heal and restore your mind, body, and soul.
Technology: Sirius is also linked to cutting-edge technology. This would be incredible energy to employ if you have a new tech innovation or want to launch a webpage, app, blog, or anything else relating to technology.
Creativity: Lion's Gate portal is also a creative time, and it's the ideal time to try out a great innovative project or get started on the one you've been meaning to do.
Strengthens Love: Love is the most powerful force in the universe, and aligning with Lion's heart enables you to reach your innermost divine love, light, and truth. This is the moment of full soul embodiment in bodily form when you will be overflowing with courage, strength, and the desire to influence the world in your day-to-day life positively. You will access divine creative intellect and discover the entire force of divinity within you, allowing you to become the person you were born to be. This energy pushes us all into a more progressive and enlightened condition, ushering in dramatic new beginnings, new levels of awareness, and assisting us in manifesting humanity's ascension together. The portal's energy harmonizes with the emerald-green Heart Chakra. It causes the Solar Plexus Chakra to glow like a golden-yellow sun, boosting your self-esteem, willpower, inner harmony, and ability to love yourself fully. Your soul is shining brightest right now since you're on the road to personal mastery. This is when your soul's light and dark energies are in balance. It also attracts twin flames and soulmates by activating energy. Whether you already have love or are looking for it, your love aura will shine with the beauty and warmth of the Sun, working as a siren call to attract love.
Increases Manifestation: As you meditate right now, your Third Eye will open wide, allowing your intuition to develop, your creativity to blossom, and you to receive illuminating instruction from your guardian angels. It also aids you in tapping into abundant streams and the flow of money and resources, thereby boosting your wealth. All you have to do is use your heart to listen.
Removes Negativity: During this period, your ability to love and achieve harmony within yourself will allow you to let go of unhealthy relationships, past behaviors that have kept you back, and bad life assumptions. This quick burst of high-frequency energy may overload one's chakras and senses but fear not. This quick burst of high-frequency energy may overload one's chakras and senses but fear not. If you're feeling restless or worried, remember that great lovelight is streaming through you, assisting your soul's evolution upward. Divine forces are recharging your energies.
Quickens Transformation: Creating life changes, whether internal or external. As you dream big and place your goals and aspirations in the center of the process, believe that the World has your best interests in mind. Allow your inner Leo to shine brightly right now, taking you from where you are to where you want to go. You will be backed up.
Make the most of the mystical power of Lion's Gate.
It's important to remember that these are exciting times. They provide enormous opportunities for spiritual development and self-expression, and fulfillment. However, they can be stormy and frightening during the process.
Keep the following in mind during the Lion's Gate activation:
Slow down your thinking by meditating. This creates a more peaceful environment in which to observe changes.
Allow yourself some relaxation time.
To receive the benefits, drink more water.
When possible, get some relaxation and unplug from your electronics.
Avoid activities that are either complex or depleting.
Conclusion
Note down whatever you want to be eliminated from your life, including anything you need to heal, cleanse, or purge, as the Lion's Gate swings open wide, and then write down what wonderful good you want to replace it all with as the Lion's Gate swings open wide. Accept the portal's power today and let it empower you in ways you've never experienced before.
Allow your inner light to shine brightly, changing you into the unique individual you were created to be. The Lion's Gate Portal is a powerful thing, and 8/8 is a day of balance, but it's also a day for the limitless, so embrace the endless possibilities that the Lion's Gate Portal offers you.