Yoga without clothes is known as naked yoga. It has been practiced as a spiritual exercise from ancient times and is described in the Bhagavata Purana (7th-10th century) and by the Ancient Greek geographer Strabo.
Bold Naked Yoga is a total-body strength and flexibility workout. Its goal is to create a body-positive environment to focus on your abilities rather than your body. It will assist you in becoming in shape, empowering yourself, and gaining a new perspective on LIFE!
Ancient times
Since ancient times, yoga has been done naked. It is written in the Bhagavata Purana (c. 800–1000 AD): "In the relinquished order of life, a person may even try to avoid wearing a dress to hide. If he wears anything at all, it should be a loincloth, and a sannyas should not even accept a daa unless necessary. A sannyasin should not carry anything other than a daa and kamaalu."
In the 4th century BC, Alexander the Great arrived in India. He brought Greek intellectuals with him, who eventually penned memoirs on the geography, people, and customs they witnessed. Onesicritus, who depicts yogins in India and is referenced by Strabo in Book 15, Sections 63-65, was one of Alexander's companions. Those Indian yogins (Mandanis), according to Onesicritus, practiced aloofness and "various postures – standing, sitting, or lying naked – and motionless."
Spiritual nudity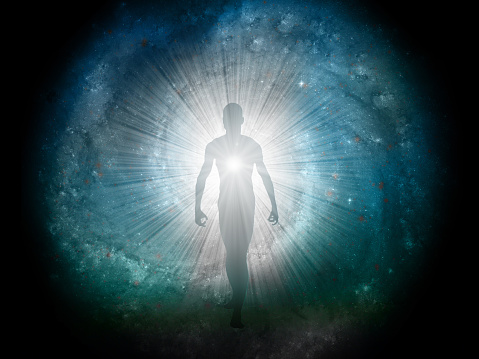 Spiritual nudity is widely practiced by Digambara Jains, Aghori sadhus, and other dharmic ascetic sects. Nudity is an essential aspect of the spiritual practice of renunciation for the Naga Sadhus, who are seen in the Kumbh Mela processions and bathing rites.
Early twentieth century
Through the Lebensreform movement, modern nude yoga has become popular in Germany and Switzerland. Since the late 1800s, the yoga and nudity movements have been popular—several groups who embraced nudity, austerity, and meditation in the early twentieth century adopted gymnosophy. For example, Blanche de Vries merged Oriental dancing and yoga into a popular form of exercise. She was given leadership of a women's yoga school in New York City in 1914. Five years later, she launched a women's institute, teaching Yoga Gymnosophy (yoga and nudism combined).
She was a teacher until 1982. Marguerite Agniel, writer of The Art of the Body: Rhythmic Exercise for Health and Beauty (1931), authored a piece for The Nudist, an American magazine, in 1938 called "The Mental Element in Our Physical Well-Being," which included naked ladies doing yoga and a text on breath awareness. "Both were exercises in healthy living; both were bohemian and countercultural; both focused the body, and both were sensual without being erotic," says social historian Sarah Schrank.
Naked yoga classes
The majority of naked yoga courses provided at yoga centers are co-ed, focusing on practicing without the limitations of clothing. Depending on the teacher, the instruction style will differ. Bring your yoga mat and a towel if you get sweaty, as sweat that your clothes would typically absorb can make your mat slippery.
This nude class' devotees find freedom in practicing naked in a safe, non-sexual environment. To make participants more comfortable, the room is frequently dimmed, and clothing is occasionally removed ritualistically, beginning with the clothes on and ending with the clothes off. Touching individuals and making indecent remarks are often prohibited.
Naked yoga practice
Many people enjoy deviating from social rules and having more free movement, and being free of the constraint of beautiful, matching yoga attire. There's no need to wear status yoga leggings when everyone is naked. You'll likely fit in perfectly in a nudist yoga class if you're quite comfortable in (and displaying) your skin. Many people are drawn to naturist and nudist activities and ways of life for the same reasons. After all, putting on clothing for yoga makes no sense if you like to prepare your meal and watch TV naked.
On the other hand, Nude yoga proponents believe that students who aren't entirely comfortable with themselves and want to improve their body image will gain the most. Nothing else will bother you if you feel comfortable executing a nude downward-facing dog in front of a group of strangers.
What Are the Best Places to Find Naked Yoga Classes?
There are a few yoga studios dedicated to nude yoga in significant cities. In addition, traditional studios in other communities may provide a naked yoga class on occasion (or regularly). Search your neighborhood for these choices, or contact your local studio to see whether naked yoga is available or if they are aware of a location that does.
Start with your house practice if you have a strong desire to practice naked yoga but can't bring yourself to do it in public. There are various streaming yoga sessions available, and you can choose to perform one without clothing or hunt for a class created explicitly for naked yoga. In addition, nude yoga classes focusing on self-acceptance will be provided.
Benefits of naked yoga
1. It Has Numerous Health Advantages
Besides the well-known physiological benefits of yoga: stress reduction, increased energy, improved overall strength, stamina, and flexibility, and improved respiratory, cardiovascular, hormonal, and mental functions, naked yoga practitioners also experience greater self-acceptance and appreciation, and self-confidence.
Psychological well-being is a potent immune booster, and we all know that when we feel better psychologically, we also feel better physically. Naked yoga enables people to be free of inhibitions, other people's opinions, and body shame, resulting in reduced energy and bad health.
Negativity fades when you learn to respect and love yourself, and any physical consequences of retaining or keeping poisonous feelings fade away. You feel wholly energized, alive, and serene as your body, mind, and spirit join and mend.
2. It Contributes to a More Peaceful World
The practice promotes self-acceptance and self-love, with concentric circles of kindness and compassion arising as a result. You'll grow compassion and love, and your discoveries will touch you so much that you'll be encouraged to share this unique feeling of joy with others, and the world will become a nicer, more caring, and more peaceful place as a result.
3. It's desirable
While authentic naked yoga has little to do with society's assumed concepts of sex or sexiness, there's no denying that it's enticing. It's the kind of sexiness that comes from within, when a person feels connected, confident, and alive. Naked yoga allows people to feel happy and radiant in their skin, happily fearless and conscious.
It motivates people to reclaim their freedom and happiness and rediscover their most primitive, intense, sacred, integrated, sensual, and original selves. And that's sexy.
4. It helps to strengthen the mind-body-spirit connection.
Naked yoga practices that are well-crafted remove any sensation of garment limitation, giving a better feeling of independence, self-belief, and respect for the body. The practice becomes more focused, sensitive, and connected as the body expands and goes from one pose to the next.
We can create an inner consciousness that brings us to a place where we can overcome worldly problems and enjoy a higher consciousness when connected to ourselves. In addition, the role of clothing in society appears to be at odds with the spirit of yoga, which emphasizes "oneness" and togetherness. By its very nature, Dress diverts attention, drawing our attention away from an important yogic principle: the similarity of all living beings, which inspires peace, empathy, and devotion to spirit.
5. It respects the body and promotes a positive body image.
Naked yoga encourages you to embrace a new perspective on your own body, enabling you to take pride in your unique appearance and skills. It helps you accept your flaws and open your mind with confidence and pride to yourself and the world. When people with low self-esteem and a negative body image practice naked in a secure, supportive setting, they learn to enjoy their bodies. In addition, they realize that their emotions of shame are not their own but rather a type of hereditary mind-state brought on by societal judgments. Naked yoga is for everyone who wants to break free from the emotional constraints that keep us from honoring who we are and what we can become.
Conclusion
Naked yoga is a different type of yoga to practice. Yoga without clothing is known as naked yoga. Yoga is frequently about self-acceptance and personal development, and for others, naked yoga is another means to encourage body positivity and empowerment. Naked yoga also helps people overcome negative self-talk and self-criticism about their looks.