What comes to your mind when you use or hear the word sage? Flower? Sure. You are right, though; not just is sage a flower but a color. It is a cool color good for the interior design of the wall of a beautiful home, office, castle, etc. It speaks more of wisdom and nature.
Sherwin Williams and Benjamin Moore are great quality paint brands. Research shows that Benjamin Moore's paint is more touch up better and more durable. So for your interior and exterior designs, you can consult these brands.
You'll be more exposed to the color called "Sage Green" in this article. Sherwin Williams and Benjamin Moore both chose Sage green as their favorite color of 2022.
Description of sage and sage green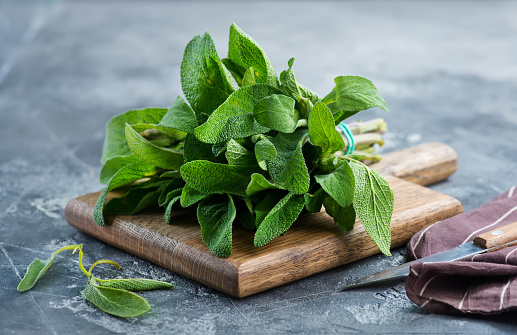 Sage is a perennial, evergreen subshrub with woody stems, grayish leaves, and blue to purplish flowers.
Traditional Celtic Lore signifies sage as wisdom and immortality in wisdom and the body.
It is good for memory and thinking skills when taken as an herb.
Sage resembles the color of dried sage leaves. It is a grey-green color formed by the tertiary colors, citron, and slate mixture. It has silver-grey qualities, giving out muted earthy quality. The mixture of green and orange makes a citron. The combination of blue and purple gives a sage color, with each being tertiary color which is either two secondaries, or primary hue and a secondary hue.
On the other hand, green is a color universally associated with nature, trees, plants, and as well traced to grass. It is a color between yellow and blue. It symbolizes action, which means to go ahead.
Sage Green is a perfect color for warm seasons because of its good calming and cool tones. It is a color used to express wisdom, growth, peace, nature, and ecology.
Sage green paint colors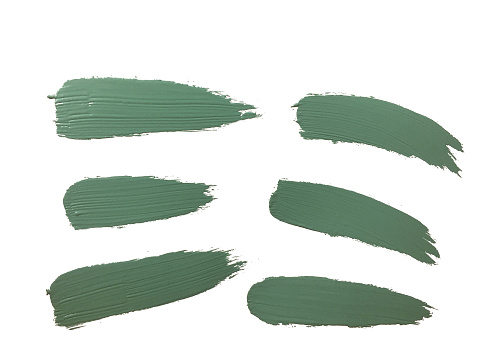 Have you ever entered into a house, and all you see is a home with its best natural color that echoes peace? The memory of a lovely evergreen subshrub comes to you as s a glorious cool day. Yes, you feel calm because of the calm and cool tones of such lovely building interior designers have worked on. Sage green is a perfect choice for your interior design.
Entering the living room and seeing the complementary colors of sage green interior designers have skillfully wrought with the green paint on the wall brings a brighter smile to the face. Soft sage creates a good match with green. They work the magic of giving a perfect homely look. Below are the different colors of sage green perfect for your house.
Stone White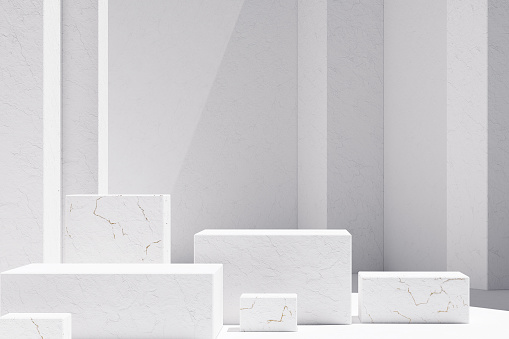 Some houses are built in a Spanish-style way in which there are fewer windows therein. You don't just paint such a home with anyhow color. Not just a whole house can be built with this style; most dining rooms have fewer windows in them. When you want to point to such a dining room, you can consider stone white paint from the family of sage green. It's a perfect match for your dining room. Bringing out its beauty in real form.
Chamber Green ​
This green pigment color from the sage family was so expensive due to its status symbol in the 18th century. It was a color marked and respected for its royal importance and honor. It's green woodwork that works well for every fabric you want to use. It's full of a magical atmosphere of peace, beauty, and happiness. It's a perfect match for your house interior. Let your interior designer give your living rooms a perfect touch.
Sparkling Sage
It's a special painting for you who likes a sparkling view. Have you ever thought of sitting in your living room gazing at the open garden or field outside and smiling widely at the beautiful sunrise? Yeah. The lovely sparkling color around you helps brighten your imagination and thought at that moment.
Sparling sage works out real well. Light mossy green with a little grey touch is all you need to paint the walks of that spacious room with, and I tell you, your smile will come out more wide every time you are in this homely environment. This color blends well that it reminds me of the coming of spring.
Gumdrop
Your guest tends to feel magnetic to your home or when you paint your guest room with this charming color of touch green. Don't worry about where to get these paint either, and the Sherwin Williams brand gets you covered. Paint the ceiling and the walls with a gumdrop sage green, and I tell you, your beautiful grandchildren will hook well with you as if you've just offered them a bowl of forever cake.
Muzzle
Wall color brings out the beauty of it. The old furniture is made alive with Muzzle paints. Natural finishes of color sage on the wall are a good match.
With Muzzle paint, your old living cabins get and furniture can have their glorious beauty again.
Hazy Sage
Other colors which serve as complementary colors, such as butter yellow and peony pink, go beautifully with Hazy sage. This color has the quality of old Chinese porcelain. It comes out perfect and gorgeous in rooms with many windows, not aggressive.
Spring Bud
Paint the walls with Spring Bud green color and enjoy the beauty of nature. This color connects the heart to nature. It looks calm, cool, and bold in the dining room, encouraging your appetite.
New Leaf
Imagine waking up to see a hint of bright lemon added to your bedroom walls. Your eyes get lit and bright, and all you see yourself doing is smiling wide at the person next to you; your bride? Baby? Teddy/doll? Or your Pet?
Imaginatively, they smile back at you. Why? Of course, because you have a new leaf paint sage green walls right where you woke up.
Hillside Green
Traditionally, Hillside Green is used for painting greenhouses. It looks good on vintage botanical prints. As a mother or woman, or let's say a man or husband who loves the view of a beautiful flowery garden, this color will go well for your kitchen cabinets and walls.
It softens the dark green color on the countertops, making it glow. It makes you want to cook delicious green vegetables.
DKC-26
This color goes well with printed French linen. Sage green also goes well where there are California oaks. It gives out a pleasing glow. It gives you soothing greenery decor. When used for the door facing your garden, you find yourself in love with nature, smiling after a stressful long day.
Sage green walls bring out the beauty of a room, echoing peace and calmness.
Incorporating sage green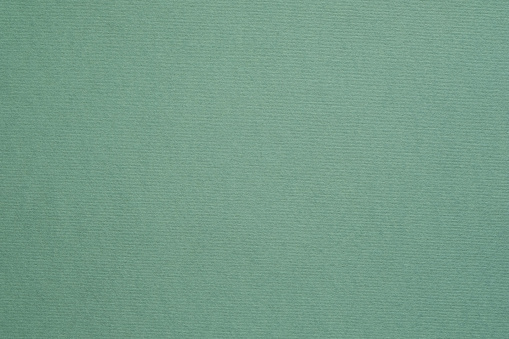 Sage green brings you to the reality of nature when used in the home. It is a neutral, timeless color suitable for all seasons of the year. The hue of it is good for humans' wellbeing and mental health. When you pair sage green with another aligning color, you get a beautiful shade for your furniture, walls, and floors. Sage green is recommended for you if you want a neutral kitchen. Its tiles are good and easy to clean in the kitchen.
There are so many other colors to pair with sage green. Peradventure you like the color of your home walls, you needn't have to change it to full-color sage green you can as well, so a little mixture to give it its perfect shade. Create a space of furniture for sage green. Below are a few color mixtures you can incorporate sage green with.
White and grey
Muted Red
Yellow
Pink
Dressing sage green room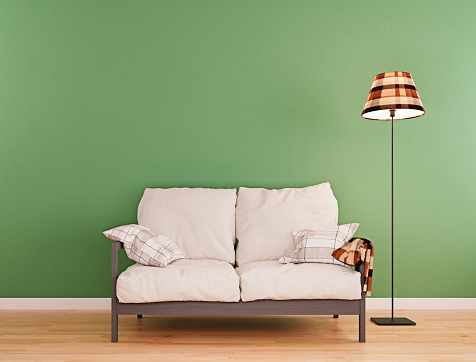 You don't have to paint the walls sage green. You can have matching colors and decorate your home with sage green, i.e., the furniture and other materials can be sage green colored. Ranging from the flower vase, napkins, beddings, throw pillow, cushions, etc. Below are a few sage green touches you can add to your home to beautify it.
Sage green Armchair
This dazzling rocker is an incredible method for fusing the savvy green pattern into your home if you're not exactly feeling daring to the point of improving an entire room in it yet! This stylish, easy chair will work out in a good way in every lounge, regardless of whether they're more intense and lively or enriched in more muffled shadings. This classy easy chair additionally changes into a solitary couch bed, so it's ideally suited for visitors and in spare rooms.
Sage green wall clock
However, if you have an anxious outlook on the sage green and are quick to add a fly of shading to your home, this striking divider clock is an extraordinary piece of style that needs practical use! This insignificant divider clock is an extraordinary expansion to a component divider and will look incredibly close by divider craftsmanship.
Alexia bedding set sage green
Weathered out that wise green is the best tone for a loosening up room, so why not slip yourself into it gradually with this beautiful sheet material? We'd propose matching this sheet material set for certain different tones on your bed, such as a white disperse pad or a stylish blush pink toss, to balance the savvy green and make it stick out. The Alexia set gives you a 100 percent stonewashed cotton duvet cover and two pillowcases, giving you all you want for an impeccably introduced bed.
Sage green is the 2020 color of the year. Conclusively, the idea of a lighter green shade gives your room wood-like fresh beauty. You can also embrace the peace it brings by decorating your rooms with it.