The way others see your rising sign determines you. It's frequently referred to as your public face. The ascendant or rising sign lies on the verge of the first sign, symbolizing new beginnings and fresh starts.
The degree to which the Sun rose on the eastern horizon when you were born determines your ascendant sign. This is why the rising sign is sometimes referred to as the zodiac's front entrance or doorway.
Your ascendant sign indicates your inner awakening and the rising of a new journey, much as the Sun rising upon the eastern horizon marks the beginning of a new path.
When a zodiac sign is in the ascendant, it expresses itself differently from in the Sun or moon. Each sign is influenced by the houses and the planets in where they are located. As a result, each sign will emerge in different ways based on where they fall.
The natal chart comprises ten planets, twelve signs, and twelve houses, all of which work together to define who you are in the world.
My sun sign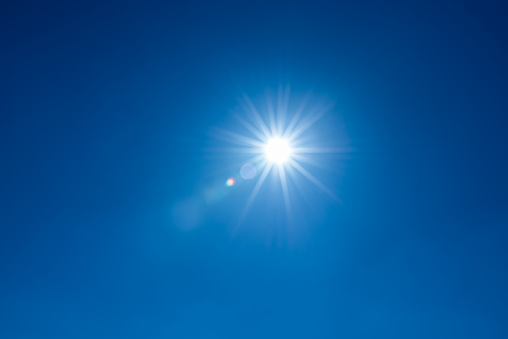 Your sun sign (also known as your star sign) indicates your core personality. Your sun sign indicates how you present yourself consciously in the waking world. Because the Sun is associated with heavenly force and life, your star sign reflects how you establish yourself across the world.
Take note that your natal chart as a whole shapes your physical body.
That's why you might not identify with your solar sign's most notable characteristics.
Perhaps your sun sign seems to be a fire sign, for example. However, if you don't identify well with fiery characteristics generally associated with such signs, it's likely because your natal chart has earth energy or a lot of water.
These additional signals are crucial in determining who you are. Every part of your identity is colored by your signs, planets, and houses in which they fall.
Your birth chart depicts how the solar system was aligned at the time of your birth. As a result, each planet and sign that govern it significantly affects you.
My moon sign
Your moon symbolizes your subconscious dark side, just as the Sun depicts your conscious personality. Your moon sign highlights your intuition and emotional side. It identifies your emotional demands and what you require to be emotionally fulfilled.
The moon sign has a lot to do with emotional feelings about things. Your moon sign also indicates a great deal about your romantic life. The moon sign is associated with your emotional side; thus, it frequently deals with issues of the heart.
You could find yourself attracted to certain indications without even realizing it. If you've ever wondered why you're always dating Leo, understanding your moon sign might help you figure out why.
The moon is profound and spiritual, whereas the Sun is active and vital. Moreover, the Sun and moon's duality work together to establish divine equilibrium; thus, it's crucial to be aware of both of these signals.
What is my rising sign?
What is known as "Your Big 3" are the Sun, Moon, and Rising signs.
The number 3 is significant in spirituality because it signifies the holy trinity, divine creative capacity, and spiritual riches. Your Sun, Moon, and Rising sign form the cornerstone of your personality.
Other signs, including Venus and Mars, are equally significant in determining your love life, including what enrages or irritates you. Do you want to learn more about what makes you, well, you? A birth chart calculator can be used to get a more in-depth look at the astrology elements that shape who you are.
To get the most precise estimation of your birth chart, you'll need to know your precise birth time and place. All of the zodiac signs, including the Sun, Moon, and Rising, function together. It's crucial to understand what they are to understand better how the zodiac sign reveals your actual life path and nature.
In my horoscope, what is a rising sign?
Many individuals know their sun sign, often known as their star sign.
As the name implies, the rising sign also referred to as the ascendant sign, is the rising sign on the eastern horizon when you were born.
It is one of the "three legs" of the birth chart, together with the moon sign, and among those who trust astrology, these three signs form the basis of your personality.
Moon sign represents your "inner self," while your rising star can tell more about your "outer self" and is what people perceive when they first meet you.
Elements
If one "s rising sign is a fire sign, i.e., Aries, Leo, or Sagittarius, you're self-sufficient and value your individuality. You might also be a powerful leader who is outspoken and action-oriented. Fire signs are passionate and active, and they approach life with zeal.
You're sensitive and care deeply about your emotions if your rising sign is water, i.e., Pisces, Cancer, Scorpio. You could also notice that the energy of individuals around you has a significant impact on you. The water signs have a mystical, spiritual, and intuitive quality. They are naturally attuned to the subconscious world surrounding them and intuitively understand people's feelings.
If your rising sign is Taurus, Virgo, or Capricorn, you're grounded and preoccupied with material things like labor, service, belongings, and finer things. Earth signs are generally systematic and practical. Practicality, solidity, and comfort are important to Earth signs.
If your rising sign is indeed an air sign, i.e., Aquarius, Gemini, or Libra, you're quick-witted, smart, rebellious, and confident in your ability to express yourself orally. Air signs place a premium on communicating, thinking, and speaking. You could also discover that it's simple to access your creative side—air signs like socializing and having fun but are also reasonable and logical.
Earth signs, i.e., Taurus, Virgo, and Capricorn, are the most grounded people on the planet—the ones that constantly keep it real. They're recognized for being steadfast, pragmatic, and calm. So you're phoning an earth sign if you need someone to assist you in relocating or revising your résumé.
Ascendant (Rising sign)
The ascendant (abbreviated AC): is the Zodiac sign that rises on the Distant horizon at the time of birth, or more accurately, the junction of the Eastern Horizons and the Ecliptic. This sign changes every two hours because of the earth's axis moving and daylight saving time.
Within 24 hours, the complete zodiac is circled with the last sign. As a result, the exact location and time of birth are necessary to compute the personal ascendant. The word "ascendere" is Latin for "to climb." "Ascend" is what it implies.
As a result, the ascendant is an important factor to consider while interpreting a horoscope. In addition, new comments about each individual may be made, especially about the Sun.
The ascendant represents people's reactions to their surroundings and others, whereas the Sun sign represents their ego, thinking, and personality. On the one side, the ascendant reveals how a person impacts their surroundings, and on the other, it reveals how we are viewed, particularly our first impression by others.
The ascendant represents people's abilities and potential and how they react to various stimuli and cope with events depending on these characteristics.
Descendant
The descendant (abbreviated DC) is exactly opposite the ascendant on the horizontal axis. At the moment of a person's death, the Zodiac Sign vanishes on the Western Horizon and carries all the other signs in it. The word descendent comes from the Latin language as well. It is derived from the Latin phrase "descendere," which in English means "to descend."
In opposition to the ascendant, the descendent depicts our inclinations and how we naturally react to events, representing what people don't have and lack. It depicts how people must cope with everyday situations that overwhelm them due to their rising disposition. The descendent represents what individuals still need to learn or how they might maximize their potential.
Same way, the descendent represents the outside world and the forces that influence and test humans. It may also serve as a presentation screen for everything the person does or does not live out. As you point to the horoscope, here is how it is explained.
Examining the descendant in the horoscope of a spouse is intriguing. It demonstrates how you see your spouse and what you still need to learn about having a successful relationship.
House in astrology?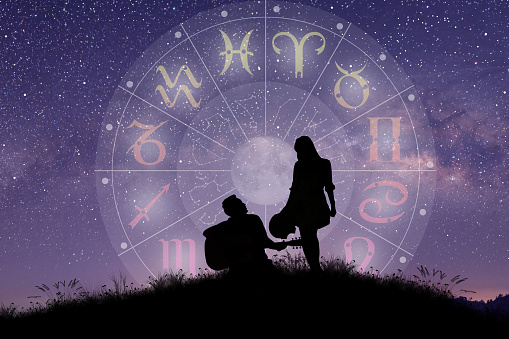 The map is divided into twelve divisions by the "houses," also known as "fields." Each house has a zodiac sign connected with it. The connection of the celestial bodies to each other symbolizes character predispositions in astrology. The dwellings represent the earth's outlook.
Because of the earth's rotation, various projection pictures of zodiac signs appear at different times every 24 hours. The "houses" capture these projections of the stars' signs onto the earth. As a result, the ascendant, or rising sign, is the pinnacle of the first house. Depending on the period and place of birth, the Ascendant sign might be any of the 12 zodiac signs.
At the moment of birth, ascendant seems to be the sign emerging in the East. Therefore, the rising and zodiac signs would be the same if you were born at sunrise.
What my rising sign means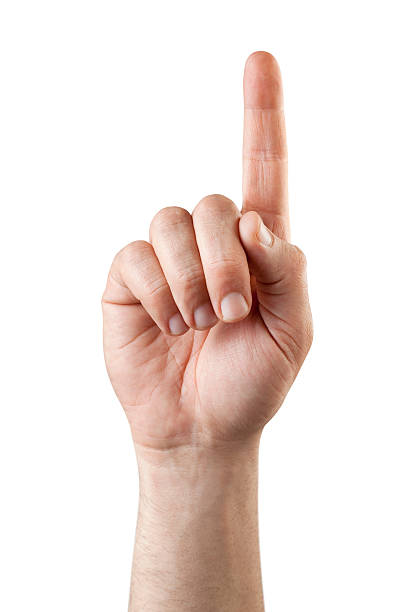 The star sign is supposed to have its own set of characteristics, strengths, and flaws. Here's what each one is thought to stand for:
Aries Rising Signs
Strengths of Aries: optimistic, bold, flexible, passionate, generous, energetic, active, honest, warm, dynamic.
Weaknesses: impatient, impulsive, naïve, self-centered, quarrelsome
Ram as a symbol
Taurus
Strengths of Taurus: Romantic, determined, rational, hardworking, passionate, patient, highly creative, perseverant, compassionate, practical, quiet
Weaknesses: Prejudiced, needy, obstinate, and hedonistic are some of his flaws.
Bull as a symbol
Gemini
Strengths: wise, intelligent, upbeat, quick-witted, kind, and charming
Weaknesses: Fickle and gossipy are two of her flaws.
Twins as a symbol
Cancer
Strengths: a keen sixth sense, gentleness, imagination, caution, dedication, perseverance, kindness, care deeply about personal space
Weaknesses: Greedy, possessive, sensitive, and prudish are some of his flaws.
Crab as a symbol
Leo
Strengths: being proud, generous, contemplative, loyal, and energetic.
Weaknesses: Arrogant, pompous, indulgent, wasteful, and willful are some of his flaws.
Lion as a symbol
Virgo risings
Strengths: Precision, intelligence, assistance, elegance, perfectionism, modesty, practicality, and perceptiveness are some of her strengths.
Weaknesses: finicky, nosy, torturous, and constricting
The Virgin maiden is a symbol for Virgo.
Libra
His strengths are idealistic, rational, just, great social skills, charming, and kind-hearted.
Weaknesses: hesitancy, egotism, laziness, carelessness, and unpredictability
Scales (symbol)
Scorpio
Strengths: mysterious, logical, clever, self-sufficient, intuitive, committed, perceptive, and sensible
Weaknesses: Suspicious, obsessed, complex, possessive, egotistical, and self-centered are some of her flaws.
Scorpion as a symbol
Sagittarius
Strengths: Adventuresome, talkative, energetic, perceptive, reasonable, bold, vibrant, and optimistic are all strengths of Sagittarius.
Weaknesses: forgetful, hasty, and thoughtless
Archer is the symbol
Capricorn
Strengths: Intelligent, realistic, dependable, perseverant, generous, cheerful, lovable, and tenacious are some of his strengths.
Weaknesses: obstinate, lonesome, and suspicious
Goat as a symbol
Aquarius
Strengths: Unique, tolerant, calm, friendly, philanthropic, self-sufficient, intelligent, and practical
Weaknesses: Changeable, disobedient, hasty, rebellious
Symbol: A bearer of water
Pisces
Strengths: Consciousness, friendliness, dedication, kindness, and a pleasant temper are some of her strengths.
Weaknesses: retrenchment, sentimentality, indecisiveness, and high expectations
Fish as a symbol
If you don't know how to calculate your time of birth.
The date of birth is frequently written on a baptismal certificate, a mother-child passport, or a birth certificate. However, if you cannot question your mother or if she is unable to recall the moment you were born, you have an issue. If astrology cannot calculate the exact time, he generally uses 12:00 to create the horoscope.
However, because it varies every two hours, this does not assist you in calculating. If you don't have any other options, you can go through the 12 and find which one fits best or is the closest match. (It's also a good idea to have a buddy help you to calculate. He could have a whole different perspective.)