Sacral chakra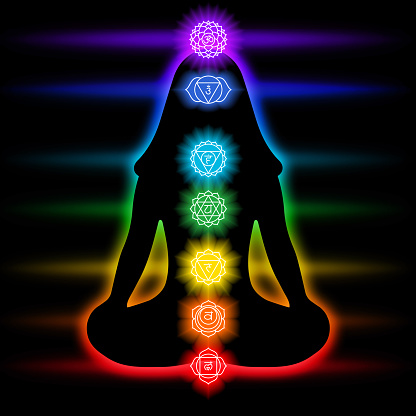 The sacral chakra is the body's emotional center. If we listen to our feelings and emotions, they may effectively guide us through our life experiences. With a balanced sacral chakra, you have the confidence to listen to yourself, get quiet, and be guided toward harmony and balance.
Various sacral chakra healing crystals and stones can help you release blocked sacral chakra and connect with your emotions on your journey.
What does the sacral chakra mean?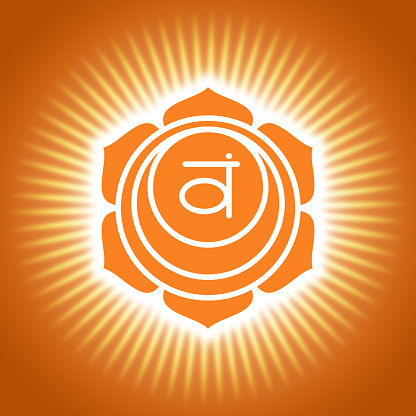 The sacral chakra is the second chakra energy center of the seven chakras. It's symbolized by the colour orange and may be seen immediately above the navel in the round area of the belly. Svadhisthana chakra is the Sanskrit term for it, and its job is to help us understand our emotional and physical health.
How you connect with the environment around you is determined by your emotional well-being, which influences how you live your life. This is why it's critical to have good second chakra balancing.
What functions does the sacral chakra have?
The sacral chakra is associated with sexuality, pleasure, and joy in various cultures.
The majority of these statements are based on hearsay, religious books, and historic customs, often followed by millions of individuals today.
While there is no scientific proof to back up chakras' metaphysical powers, many cultures and traditions believe that working with them is helpful.
The sacral chakra is linked to various traits, as seen by Candice Covington, author of "Essential Oils in Spiritual Practice."
Including:
Giving and receiving pleasure, as well as sensuality and sexual closeness
Unstructured creative expression
divine femininity
divine femininity Emotional well-being and the inner child
The notion of non-permanence, birthing settings, and things that wax and wane
synchronicity
The sacral chakra is related to the following shadow concerns or negative qualities:
emotions that have been hurt
secrets
Fear of being judged, getting in trouble, or being "discovered."
repression
unable to feel an emotional or sexual closeness
nightmares and the inability to recall or comprehend dreams
The Sacral Chakra: How to Heal and Balance It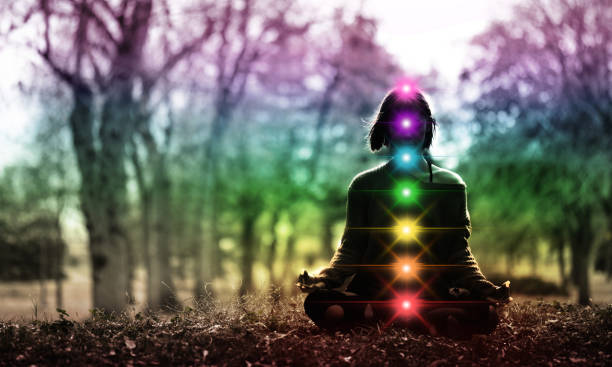 According to several individuals, the unbalanced sacral chakra and obstructed is thought to impact our physical and mental health.
While there are no scientifically validated treatments for healing the sacral chakra, 2018 research in adults with drug use problems revealed that alternative medicine and complementary medicine, including healing energy techniques, may be beneficial in treating stress and anxiety.
Though second chakra and energy healing should not solely depend on, they may be an important component of a comprehensive treatment approach.
Covington and Konst recommend a few methods on how to restore balance the sacral chakra, including:
meditation and yoga poses
essential oils
supplementing your diet
Yoga and meditation
According to Covington, meditating upon the water element is one of the chakra meditation techniques of a sacral chakra that may be quite beneficial.
"This easy gesture will bring the sacral chakra's gift parts into vivid focus and eliminate the dark energies to be used in your life force," adds Covington.
Konst also recommends yoga.
"Yoga is an excellent practice for chakra healing, and many positions correspond to certain chakras," she says. "It's all about being aware of your body, mind, and breath and learning to manage energy flow through your chakras," says the author.
The essential oils
Essential oils, according to some, can assist with chakra balance.
According to legend, different oils relate to different energy centers. After dilution with a carrier oil, they're frequently applied directly to the skin and added to baths.
Supplementing your diet
When it comes to regulating the sacral chakra, Covington thinks nutrition can help. While science and modern nutrition do not support this, some meals have traditionally been connected with specific chakras and elements.
Covington recommends consuming foods related to both the element of water and the sacral chakra.
Stones and crystals
Chakra healing generally involves the usage of crystals and stones, which are usually put over chakra during meditation.
Moonstone, according to Covington, is a good choice.
"Moonstone has the unique ability to provide what one requires rather than what one desires," she explains. "It also aids in the development of huge emotional intelligence, a link with the subconscious, and a bond to the divine feminine's energy."
Balanced sacral chakra and its symptoms
When the energy centers are balanced, a person's vitality and outlook on life are good. Even though they are dealing with certain difficulties, they are lovely to be around.
There are few things more enjoyable than spending quality time with anyone who has a well-balanced root chakra system; their joyful warmth, generosity, and friendliness are truly amazing. They would seem to be the ideal person to chat with if you encounter difficulties and want sound counsel.
These people are a good source of motivation. They can say yes to many things while also learning how to set healthy limits and politely say no. They could still experience frustration even though the root chakra is balanced. They are not immune to it! They are, nevertheless, committed to finding a solution that benefits everyone.
How can you know whether your sacral chakra is balanced?
The practice of harmonizing your chakras is occasionally referred to as sacral chakra awakens. However, this is thought to be rare.
"The phrase 'awakening' refers to a perfectly balanced, open, and powerful interaction with your sacral chakra," Konst explains. "You've arrived at your sacred being," says the narrator when this occurs.
Blocked sacral chakra and its signs
Emotional balance, feeling of self, and sexual energy are all that sacral chakra deals with. You will feel unmotivated and bored if you are experiencing a blocked chakra. You may feel like a gloomy cloud is looming over you so that you may be despondent. You may be mistaking your lack of motivation and listlessness for laziness. The following are some more indicators:
They frequently appear to be unhappy and uninspired in general.
They could create the mistaken impression that they are unconcerned about vital matters. This indicates that they are emotionally tired and are not appropriately processing their feelings.
They may have erratic highs and lows.
They may appear emotionally deadened, and you can see it in their eyes.
Emotional instability is a sure indicator that your sacral chakra is obstructed.
They may feel neglected, mistreated, and unheard of.
When a person's sacral chakra is blocked, they don't enjoy feeling out of control of a situation and appear to be on high alert.
They may also have an identity crisis since they are unclear about who they are.
They may come out as obnoxious or too loud and have trouble listening to others.
Blocked sacral chakra: what causes it?
The sacral chakra gets overwhelmed when any emotion gets too strong to bear and isn't handled appropriately.
As the subconscious seeks to shield the person from a nervous breakdown or a physical manifestation of stress, excessive stress can lead the sacral chakra to become blocked.
Personal losses such as the end of a committed relationship, the loss of a job, or the death of a loved one are all examples of personal losses.
Long durations of disease can also lead the sacral chakra to close down since the body thinks it has reached its limit in terms of physical pain.
Your sacral chakra might also be blocked by improper employment. The work may not be horrible in and of itself; it just does not correspond with their principles or personal values. The following are some of the causes of a blockage:
Symptoms of an overactive sacral chakra
It's not always clear if an individual's sacral chakra is hyperactive or inhibited. When there's an imbalanced sacral chakra, it might swing between being blocked and hyperactive. Being inhibited from expressing emotions or experiencing as a youngster is the most common cause of an overactive sacral chakra.
However, it can also occur later in life, such as when the emotional expression is prohibited because it is perceived as an underactive sacral chakra system. When the Sacral Chakra is hyperactive, it goes into full defensive mode, almost like a revolt, rioting for what it perceives as justification and acknowledgment. The following are some of the indicators of a blocked sacral chakra:
They'll exhibit indications of being overwhelmed, and they'll probably be jittery.
They have a hard time trusting others.
They are used to getting wounded and let down, so they may anticipate this and find it difficult to let down their guard.
They frequently ask many questions, which might be a form of attempting to calm themselves down.
They like to sit where they can see the exit or entrance and avoid having people in their peripheral view. They'll stay around the outskirts of the room at parties.
These people are always on the defensive and have a short fuse. It only takes a small amount to tilt their scales. They're prone to mood swings that are out of control.
They frequently have trouble sleeping, suffer from health problems, and have problems at work.
Crystals can be used to cure the sacral chakra.
Almost all the seven chakras crystals are beneficial for restoring balance. The majority of them may be utilized while laying down by placing them precisely upon the sacral chakra area, which is the belly area right above the navel.
Crystals can also be put on the body's sides near the Sacral Chakra's placement.
Using the Tiger's eye
With its golden yellow bands, Tiger's eye was all the rage in the 1980s and 1990s. Rings, earrings, necklaces, and other jewelry were made out of them. Soldiers in the Roman army were known to engrave and wear Tiger's Eye to defend themselves in combat. It's because the Tiger's eye is a stone with a protective vibration.
Amulets were made from this stone throughout the Middle Ages to shield the wearer from demons, black magic, and the evil eye's power.
The following are some of the ways Tiger's Eye may assist you:
Tiger's eye can assist you in achieving your objectives by aligning your energy with the needed vibration.
It helps you make better decisions by allowing your analytical left and creative right brains to work together more effectively.
It allows plenty, prosperity, and success to flow freely.
Tiger's eye improves psychic abilities and draws attention to emotional patterns that need to be addressed to go forward in life.
It's fantastic at assisting you in discovering, unlocking, and developing your innate abilities.
It can assist you in overcoming addictive behaviors, such as quitting smoking.
Using Tiger's eye to balance the sacral chakra
Tiger's eye is the appropriate crystal to assist you in making the greatest financial choices if you are anxious about making a certain financial decision.
You don't even have to touch this stone to benefit from its incredible energy radiance: simply having it in the room or on your desk can help you balance the sacral chakra and also help you restore balance.
Suppose you have challenges with self-acceptance, such as physical concerns, sexual orientation, underactive sacral chakra, identity and culture acceptance, or possibly intimate relationships. By placing a tiger's eye crystal over the sacral chakra, you may help your client's life take a full and ultimately good turn.
Precautions to take when working with Tiger's eye
Some crystals are not suitable for direct contact with the physical body. Some crystals, as lovely as they are, can irritate the skin when touched directly, while others may contain hazardous chemicals that can be absorbed by the body and have a bad impact on your health.
These crystals have been polished and are protected by a thin varnish coating. Asbestos residues, for example, maybe found in Tiger's eye, which can be absorbed via the skin and cause injury to the human body. Working with Tiger's eye necessitates a few precautions:
Use a white cloth or a towel between your body and the crystals. You may drape it over your body and then place the stones on top of it.
Tumbled stones are the only ones to use.